RHA Annual Exhibition : White Smoke, Daddio!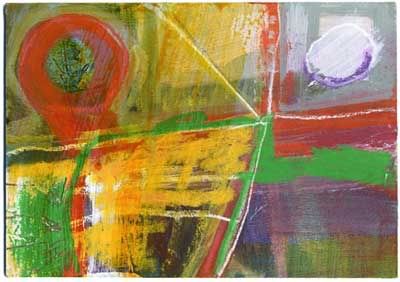 I'm chuffed! Just got word back from the RHA that two of my submitted paintings have been selected for the 179th Annual Exhibition. Yay!

The third painting almost got there too - making it into the 'possible' category, before losing out in the second round selection. For me, this is A Very Cool Thing. To have one piece selected would be cool enough - two feels like some kind of objective vote of confidence - that this work is speaking to an audience.

Cardamom III above, is one of the pieces selected. It's only a wee thing - about 210 x 150mm, (framed in a double window mount under glass). The other selected piece is Cardamom II.

So, if you make your way to Ely Place between 26 May - 25 July this year, you can play 'Hunt-The-Nolan' along the gem-packed walls of the RHA Galleries. You can see more of my paintings here.