Stanley Kubrick : Taming Light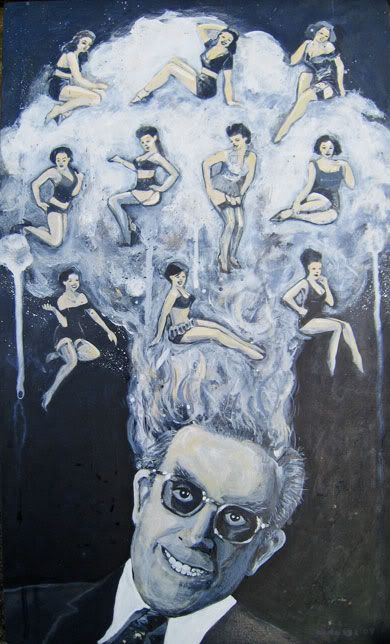 Curated by film critic John Maguire, this exhibition marks the tenth(!) anniversary of Kubrick's death and will feature work from Irish and international artists, including the incredible, hugely inspirational (for me, anyway) Polish poster artist Leszek Zebrowski!

Also exhibiting are my IGI colleagues Chris Judge, Steve Doogan, graffiti artists Maser and 2Cents, photographers David Cleary, Conor Horgan and Cliodhna O'Flaherty among many, many interesting others.

My own piece (above) is entitled 'Essenzseltsamliebe', (Essence of Strangelove) and features the good Doktor himself, caught in self-delusional, mid-apocalyptic erotic reverie. Or something.

Kubrick, of course, is one of those artists whose imagery has become part of the popular visual vernacular. He also retains a devoted, feverish following among other artists, right across the spectrum, far beyond the world of cinema alone. It's great to be part of this inspired tribute - thanks John - and judging by the people involved, this show should be a real smorgasbord of creativity.

There's a website due here. The show opens on October 1st - so get thee(ahem) To The Light House!